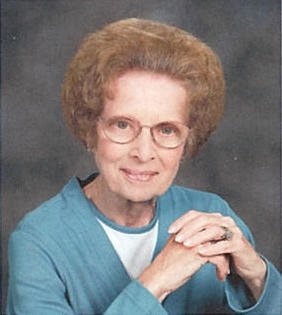 Obituary of Winifred "Winnie" G. Wild
Winifred Grace "Winnie" (Morse) Wild, a long-time resident of Carlinville, Illinois passed away at the age of 85 on Monday October 29, 2018 in Las Vegas, Nevada at Vegas Valley Senior Care Residence.
Winnie was born on June 6, 1933 to parents Fred S. and Ida Mildred (Phillips) Morse in Carlinville, Illinois. On February 2, 1952 she married Prentiss D. Wild, Sr. in New York, New York. He preceded her in death on February 7, 2004.
During her lifetime Winnie took on many roles. First and foremost, she was a loving daughter, wife, sister, mother, grandmother, and great-grandmother. Winnie was a homemaker as well as the co-owner, with husband Prentiss, of Wild Surveying Company. She also operated Morse Orchard in Carlinville the last several years it was open. She enjoyed spending time with her family and friends, cooking, baking, gardening and making crafts. Winnie was a graduate of the 1951 Carlinville High School class. She was a member of the Carlinville United Methodist Church, the B.P.W., the Daughters of the American Revolution, and tha Carlinville Area Hospital Auxiliary. Winnie is survived by her three sons; Prentiss D (Sandy) Wild, Jr. of Carlinville, IL, Gerald A Wild of Manchester, MO, Scott Wild of St. Petersburg, FL, and daughter, Deanna G (Anthony) Serio of Las Vegas, NV; Grandchildren, Jessica, Melodie, Felecia, Suzanne, Renee, Thomas, Justin and Alexandra; Great-grandchildren, Benjamin, Dorthea, Miracle, Shaman, Levi, Lucas, Charles, Maxwell and Theodore; Four brothers, Theodore P Morse of Carlinville, IL, Richard W (Alice) Morse of Carlinville, IL, Allen D Morse of Alton, IL, and Daniel G (Katherine) Morse of Portalegre, Portugal; Sister, Doris Elaine Turley of Carlinville, IL; as well as several nieces and nephews.
Winnie was preceded in death by her parents, Fred and Mildred, husband, Prentiss D. Wild, Sr., and daughter Andrea G Wild.
Funeral services will be held on Wednesday, November 7 at 11:00 am, at the Carlinville United Methodist Church in Carlinville, IL with Rev. Rex Hendrix and Rev John Curtis officiating. Friends may call an hour before the service at the church. Burial will take place in the Mayfield Memorial Park Cemetery. Memorials are suggested to the Carlinville United Methodist Church & Carlinville Area Hospital.