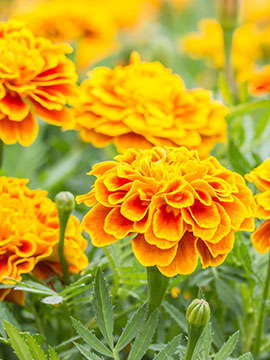 Obituary of Shirley Miller
Shirley Miller, 93 of Carlinville, passed away Friday morning, April 20, 2018, at Carlinville Rehab and Health Care.
Shirley was born December 16, 1924, in Litchfield, IL, a daughter of Leo H. and Letta Francis (Prosser) Wilson.
Shirley graduated from Edwardsville High School.
Shirley was a member of Eastern Star Decatur Chapter 111, White Shrine of Jerusalem of Decatur, Illinois Walking Horse Association (member since 1967), Spotted Saddle Horse Association of Illinois and Women of the Moose in Carlinville.
Shirley was preceded in death by her parents and brother, Carl E Wilson.
Visitation will be held on Wednesday, April 25th from 4:00 to 6:00 pm at Davis-Anderson Funeral Home in Carlinville, IL.
Funeral Services will be conducted, 10:00am, Thursday, April 26, 2018 at the funeral home.
Burial will take place in Elm Wood Cemetery in Litchfield, IL.
Shirley is survived by her nephews, David Wilson of Danville, IN, Timothy Wilson of Springfield, IL, Gary Wilson of Morton, IL, niece, Carol J. Kirkwood of Lakeland, FL, several great nieces and nephews, step-daughter, Glenda Reed, step-sons, Matthew and Ryan Reed.
Memorials may be made to T.A.I.L.S.
Please visit www.davisandersonfuneralhome.com to leave condolences or light a candle in her memory.
Davis-Anderson Funeral Home, Carlinville is in charge of arrangements.